Scrap the metals of your car with Swift Cash for Cars for top cash for your car. We are your car buyer Brisbane that pays top cash for cars of every make and condition.
CALL 0431 313 100
Scrap Your Car for Cash in Brisbane
So, what's the catch? After all, the recycling of the car is likely the value of it in scrap metals, right? Not with free car removal and recyclers in Brisbane like Swift Cash for Cars as your car buyer. We pay cash for scrap cars Brisbane. With us, those scrap metals of your car are turned to newly recycled metals. We are your car buyer & recycler Brisbane that pays cash for cars.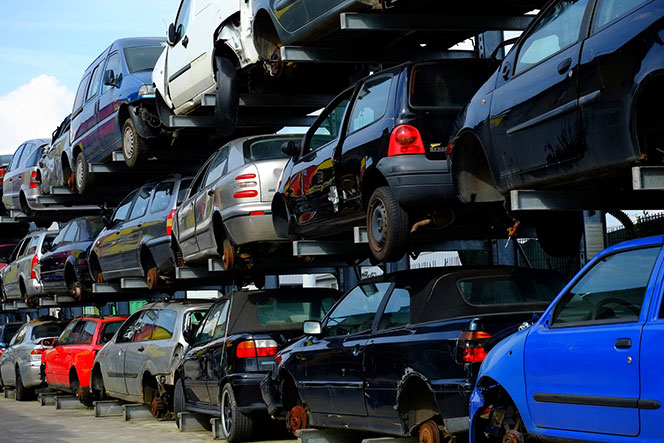 Scrap Your Car with Swift Cash for Cars For Top Dollars
As top-notch recyclers, our recycling of cars is to the green recycling standards. Our techniques in recycling cars and trucks of every make and condition ensures that we get the maximum value from the vehicles that we recycle. With us, you maximize the value of your scrap car.
We Pay Cash for Car Recycling Brisbane
You won't have to wait until we have gone through the tedious process of dismantling and prepping your car to recycle it, to get a cash payment. When we make a quote for a car that is accepted by the seller, we make the cash payment on the spot. Get top cash for an old or damaged car with us.
We Offer Free Car Removals Brisbane
Your car is in scrap condition, so likely it doesn't run. When we buy scrap cars, we don't require that the sellers have any expenses like paying to have the car towed to us. We remove their cars at no cost. Our removal services are provided for free to all our Brisbane sellers. All removals are scheduled at times that are convenient for the seller.
Why Choose Us?
With us, sellers can expect a swift car sale with premium services:
Instant cash quotes – Contact us over the phone or online to obtain a nearly instant cash quote for your scrap car or truck.
Free car removals Brisbane – Receive a quote, accept the offer, and a car removal is on its way! A car removal that pays cash for a car. We are swift with our removals, wrapping up the car selling process at the time we remove cars and trucks.
Instant cash payments – We make cash payments for cars at the time we remove the cars and trucks.
Free paperwork – We offer the peace of mind of a legitimate car sell, so you aren't responsible for the car once we purchase it We provide all paperwork for a legal sale of the car.
We are car buyers Brisbane that maximize the cash value of cars and trucks through exceptional recycling standards. Green car recycling!
Contact us for a cash quote for your car or truck in scrap condition. All quotes are provided with no obligation to accept.
Accept or reject our cash quote or think it over for a few days.
Schedule a free car removal, Brisbane.
Count your cash.
The process to sell your car is that swift!