Looking to get car removal service with top cash for your car in Brisbane? Then calling Swift cash for cars is the best solution. You can call Us to get rid your unwanted old car, truck van, ute, 4×4, SUV and get up to $8999 cash in return.
We remove your car safely and quickly, Our team will take care of the paperwork and payment.
No matter what time of the day you call or how far you maybe we can always get rid of your car by calling – Swift cash for cars. Our team will fill up the required form and provide you with a copy, so later on you can cancel the registration.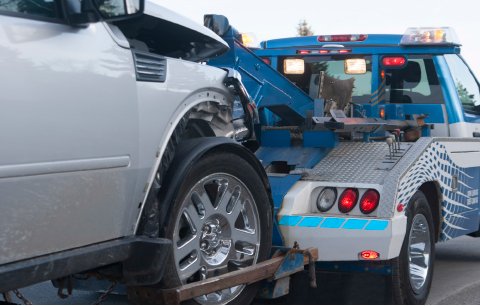 Quickest Car Removals with Instant Cash For Your Car in Brisbane Regions Today!
We can remove your car & Pay cash as fast as an hour!
Call us at: 0431 313 100 for a Instant FREE cash quote
We are proud to offer car removals service for all types of vehicles including:
Fast Cash Old Car
Scrap Car Removal
Unwanted Car Removal
Used Car Removal
Cash for car removal
Wrecked Car Removal
Accident Car Removal
Damaged Car Removal
Broken Car Removal
Unlike other companies we not just offer free car removal but also up to $8999 cash for your car from all Brisbane region.
We are well known for removing vehicles any type without any hassle, Whether the car is on the street or driveway we will remove it & pay cash in return.

We'll Remove Your Car For Free & Pay Cash Upto $8999
Benefit of using car removal service provided by Swift cash for cars is that you also receive cash for it regardless of make or model and condition. We provide reliable and hassle free car removals service throughout Brisbane regions. Our team is trained to safely remove the vehicle from your backyard, street, car par, anywhere. We are highly recommended by our clients from the satisfactory removal of car we provided.
We have all necessary infrastructure and can speedily pick up and remove all types of unwanted vehicles from all Brisbane suburbs including underground parking. Simply give us a call and provide your vehicle's information and we will come back with a price and collection time convenient for you.
How To Get Rid of My Car
To book our service for car removal today or any other times simply call us on: 0431 313 100 or submit "online enquiry" and we will get back to you shortly.
The process is simply:
Call us on: 0431 313 100 or complete online form and price your car's detail such as make, model, condition and location.
One of our representatives will get back to you shortly with a price.
If you accept our offer – We then quickly arrange for your car to be removed at a time convenient for you. Our team completes the paperwork and pays cash on spot.
This makes the removal process easy. We can also purchase entire fleet of commercial vehicles in one go. Once our team identifies the depot nearest to your place, we will dispatch drivers to tow away your car after paying you the exact quoted amount. We also complete entire paperwork for free and there are no towing charges. We also purchase utes, trucks, jeeps and SUV's.
Why Choose Swift Cash for Cars
The biggest reason to choose our company is that we buy all types of unwanted, old, scrap, junk, registered, used, accidental, damaged, or even unused cars, trucks, vans, and even boats. Our selling process is fast and as easy as 1 2 3.
At Swift Cash For Cars, we are thorough professional car wreckers and traders who're experienced in the industry and also established car removal branch in Sydney known as Active car removal
We also have a branch in Auckland A2z Car Removal that also offers cash for car service.
We have years of hands on experience in the business and work diligently, performing speedy car removals at all hours of day and night.
When you sell your unwanted cars to us, you get more than quality Brisbane car removal.
You also enjoy the benefit below:
Top Professionals
Up to $8000 Cash on the Spot
Service to All Suburbs of Brisbane
Cash for Cars of Any Condition
Are Fully Licensed
Provide All Paperwork
Whatever the condition of your vehicle, whatever its age or model, we will not only offer you completely FREE towing in entire Brisbane, but also offer cash at your doorstep.
Our services are fast and friendly and best of all completely hassle free. With us, you won't have to worry on taking some time off your busy schedule to attend to your day-to-day activities.
Car disposal and recycling is now made easy with Swift Cash For Cars Our fast and efficient service is now available throughout Brisbane.
Aside from best ever cash for cars in Brisbane, we are also a responsible green scrap car buyer that cares for our environment.
Get in Touch with us Today!
Interested in removing that piece of junk from your driveway forever? Get a no obligation FREE quote from our friendly team up to $8999 on your junk vehicles in Brisbane.
Do not wait even for a second. Contact us with your requirements and we will reach your place at the time most convenient to you.
You can also "Get a Quote" by filling up a short form on our website. Our junk car removal experts can reach your place as soon as you want, before they leave, you will have the promised cash in your hands!
If you are looking to get rid of your car then contact Call Us at: 0431 313 100